INTRODUCTION
In another article published on this website the history of metallic packaging has been described in an extensive way. Now we intend to summarize in a few lines the same, for those who may need it as an introduction to other jobs linked to this industry.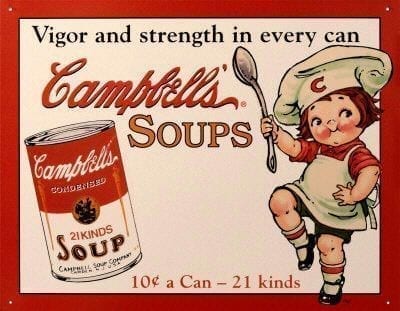 BRIEF STORY
England in the early nineteenth century is experiencing a development that gives its industry a boost that ensures the global economic hegemony. In London he knew the advances in food preservation was the method devised by the French Nicolás Appert, consisting of heating them to 100 º C in bottles with hermetic closure. Peter Durand studies the matter and notes that a good design of the containers used in this work is fundamental.
In 1810 he presents a patent that allows "preserving food in tin cups or other metals." It explains what this glass consists of, it is a cylinder closed at both ends in which its parts are joined by welding. Durand realizes the advantages that this material represents: lightness, irompibilidad, heat conductivity … Thus it becomes the father of the metallic container.
Durand did not make cans or packaged. It was the British Bryan Donkin and John Hall, who, using the patent, began to carry out tests and after a year they set up a canning workshop. Soon they had a group of artisans who were able to make up to 60 cans per day in a totally manual labor. In a few years this industry spread through Europe and North America. It was the latter who soon became the locomotive of this sector, providing multiple innovations. The developments were staggered over time: From manual to automatic processes, from low cadences to high speeds. Today it is possible to assemble facilities capable of manufacturing up to 2500 per minute. New products maintained the dynamism of the market: aerosols, easy opening, cans for drinks … and a long etc. The technique is a great good at the service of man.