CONTINUED CONSULTANCY
Ponemos nuestra experiencia a tu servicio
Integral consultancy for metallic packaging, in all its processes, developments or filling of beverage containers or cans, paint, aerosol, canned food, etc.
We have a team of professionals at your service, with flat rate, unlimited consultations, monthly payment and no permanence.
Due to the high competitiveness and complexity of packaging manufacturing, companies need
s,
companies need to achieve their objectives and differentiate themselves in the market, to manufacture with superior quality to be more effective and efficient. For this they need a
plus in terms of knowledge, resources, experience and tools.
.
through the
Continuous Consultancy Service
offers its full potential through
specialized technicians with a high level of experience in different fields
, adjusting it to the needs of each client.
in the manufacture of packaging, at your service, with a
flat rate for easy management

.
Additionally we do other types of work such as:
Claims management, we are your ally in the event of a claim against your supplier.
Technical assistance to the plant. You have a specific problem, we go to your facilities and advise you on your plant.
Training in plant or in own or external facilities.
Approvals of new products or customers, we would visit the end customer on your behalf to mediate a specific problem or an approval.
Thanks to this you can get:
Expand your technical knowledge about the metal packaging as we will always be behind you technically guiding you and focused on your goals.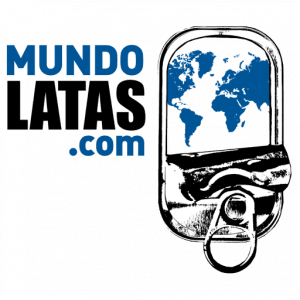 The MUNDOLATAS methodology consists of:
1. At your disposal initially 11 technicians (we will be adding), which will respond to all your technical questions by email, where you will fill out a
query template

where you can include images, text etc where the problem is described.
2. the problem is analysed by

mundolatas

The consultation is referred to the most specialized technicians in the field so that together they can give an answer.
you can also ASK specific questions to specific technicians.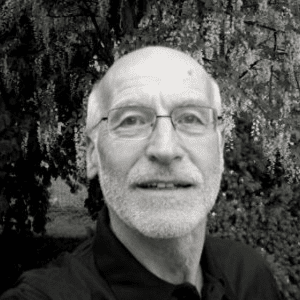 Gerhard Mulleder
He started his career in metal packaging at the Vogel & Noot group in 1971, which at this time had only one can manufacturing plant, located in Austria. At the end of 2006, it withdrew from the Vogel & Noot Packaging group, which meant it had 11 manufacturing plants in Europe. (In early 2011, the group was bought by Silgan for 250 million euros). Gerhard started as plant manager in 1971 and then as manager of technical affairs (CTO), which has allowed him to be present and actively involved in all new product developments, cost reduction studies, implementation of new manufacturing technologies and any critical metal packaging issues.
For the ten years following his retirement, he worked as a part-time consultant for Silgan Metal packaging, the new name of the group, after the acquisition of Silgan.
He was also the key technician during the Vogel & Noot packaging licensing agreement with American Can Company, and assumed a leading technical position for some time at the IPA (International Packaging Association).
Gerhard's strengths:
3pc packaging manufacturing technology, complete manufacturing line.
2 pc food packaging manufacturing technology, complete manufacturing line.
Cap manufacturing technology, complete manufacturing line.
Specialist in material specifications for tin cans and tin ends.
Cost saving ideas for manufacturing.
Advice to can makers to improve their process at low cost.
Quality engineering procedures.
General consultant for metal packaging in different projects.
Gerhard joins the multidisciplinary team of Mundolatas as a consultant to contribute his 48 years of unique metal packaging experience.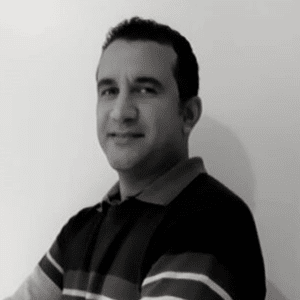 André Malta
Graduated in Business Administration, he started his professional career in 1999 in Rexam as a printing technician for 2pc beverage packaging where he worked for 8 years, later he was a training technician for Rexam's human team and also coordinated SMED where he was able to broaden his knowledge and obtain several successes in the company reducing changeover times, This stage made him to be for a long time in charge of maintenance of Rexam in the manufacture of the 2pc of beverages of the BackEnd equipment (printer, inkers, varnishers, pinoven, necker, palletizer, insidespray, light tester, B7000, cupper, I.B.O, and reel handling system). In 2016 he was hired by Ardagh beverage as production manager where he led several projects in addition to executing preventive and corrective maintenance, in recent years working as a consultant for Latin America in beverage can plants.
Andre's strengths:
Expert in beverage packaging printing.
Full line beverage manufacturing expert
Lean tools, Kaizen, SMED, workshops.
Personnel training.
Plan and execute preventive and corrective BackEnd Maintenance.
Plan Preventive Maintenance in FrontEnd
Expert in machinery repairs
Product Connoisseur 2pc Drinks
Now he joins Mundolatas as a consultant to bring his 20 years of exclusive experience to beverage packaging.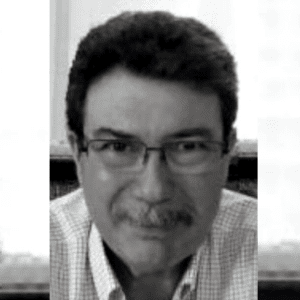 José Francisco
He has a degree in Chemical Sciences in addition to different formations of Aenor, he began his professional career in 1979 as quality control of canning and packaging technology, at the beginning of his professional stage he spent 7 years moving around different food companies packaging food as quality manager, in 1986 until 2005 he was hired by Mivisa with 11 plants spread around the world (in 2014 acquired by Crown Cork, worth 1.200 million) as quality director of the main office, gaining experience in those 19 years in addition to the quality applied to metal packaging and methods necessary for a correct manufacture of containers and lids in manufacturing processes of easy-opening lids, which led him once detached from Mivisa to be a consultant from 2005 to the present day in companies as important as Comeca Group, Global Ends or Mansouri Metal box. He has been a member of several SEFEL and AENOR technical standardization committees.
José Francisco's strengths:
Quality management of metal packaging
Varnish expert
Expert in tinplate raw material.
Customer complaints.
Interaction of metal packaging with foodstuffs
Quality technician and easy-open cap processes
Sefel Standards
Aenor Standards.
Now he joins Mundolatas as a consultant to bring his 40 years of exclusive experience in metal packaging.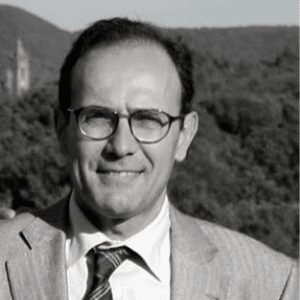 ORIOL CODERCH
It has extensive experience in the metal packaging industry, especially in the manufacture of printing, coating and decoration of metal cans (fancy boxes), both in Spain and in the European market. Partner for 27 years in "Manufactura de Envases Cromometálicos SA", a company specialized in the printing and coating of metal foils. CEO and partner of Emdesa SA, a decorative can factory where they manufactured their own machines for irregular, square, cylindrical, embossed, etc. containers.
Currently, and since 2015, he is a consultant in the can manufacturing industry, mainly in printing and coating, as well as for the installation of new lines, with the aim of improving factories within the industry.
Oriol's strengths:
Manufacture of shaped metal containers (decorative containers).
Advisor in machinery for metal shaped containers
Printing advisor for cans or containers.
Technology advisor for packaging printing.
Knowledgeable in 2pc packaging technology and lids.
Oriol joins the multidisciplinary team of Mundolatas as a consultant to bring his 27 years of exclusive experience in metal packaging.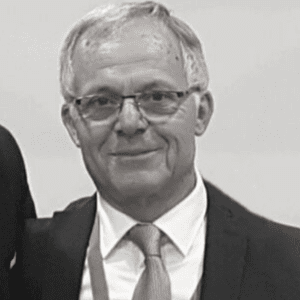 Fernando Fuentes
He began his professional career in Auxiliar Conservera, which has 6 manufacturing plants of containers and lids in Europe and Latin America, Fernando started in 1971 as maintenance manager for over 40 years which has allowed him to be present and actively participate in new product developments, repairs of all types of machinery, manufacturing of tooling and formats, managing technical office for the design and workshop for the manufacture of any spare part, this has led him to face any problem of the metal container and its ends, he has also been managing and performing technical assistance to customers (canners) throughout his working life.
Fernando's strengths:
3 pc container manufacturing technology, complete manufacturing line.
Cap manufacturing technology, complete manufacturing line.
Specialist in material specifications and tolerances for tooling manufacturing in any of the manufacturing processes.
Technical assistance to canners.
General consultant for metal packaging in different projects.
Metrology and Measuring Equipment Specialist
Double locking
Fernando joins the multidisciplinary team of Mundolatas as a consultant to bring his 48 years of exclusive experience in metal packaging.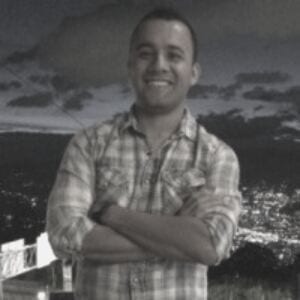 Juan Felipe Diaz
Chemical Engineer and Master in Engineering. He began his professional career in 2009, in Indisa, a renowned project engineering company in Colombia, his native country. Later, he joined Holasa, one of the few manufacturers of tinplate and chrome-plated sheet metal in Latin America. He has worked there for more than 9 years, in the areas of quality control and process control, lithography, varnishing and technical assistance. He has been in contact with companies in the sector from the United States to Peru, including Pelliconi, Grupo Mar, Panasonic Centroamericana, AB-Inbev, Nestlé, among others, training and advising them in the use of tinplate, chromed sheet and varnishing processes. At the same time, he has developed his career as an independent consultant, serving different industries including the energy sector, sanitation services and ports in terms of organizational management, quality and environmental management.
Juan Felipe's strengths:
Expert in the manufacture of tinplate and chrome-plated sheet metal.
Expert in the application of inks and coatings on metallic materials.
With experience in supplier approval, claims management and evaluation of variables of interest in tinplate, chrome-plated sheet and coatings.
Experienced in quality control and environmental management.
With the ability to train operational staff.
With knowledge in sustainable management of metal packaging and circular economy.
Now he joins Mundolatas as a consultant to bring his 10 years of exclusive experience in tinplate raw material.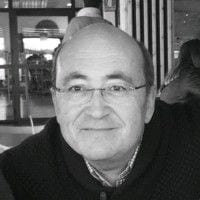 Francisco Álvarez Andújar
He began his professional career in Aceites Carbonell. At the beginning, he started in the Factory Maintenance Area, but later he focused on the Quality Area, especially in Processes and Packaging. In this area he specialized in R&D and new product development. His knowledge in the area of the metallic containers has been very wide from the point of view of the client of the same ones, problematic in the lines, shipment to the whole world as major exporter of olive oil, etc, etc….
After 23 years in the oil sector, he has spent the last 3 years as Factory Manager in Metalgráfica del Sur, belonging to the Auximara Group, where he has deepened his knowledge in the world of metal packaging, from a manufacturer's point of view.
Francisco's strengths:
3 pc packaging manufacturing technology, complete manufacturing line.
Cap manufacturing technology, complete manufacturing line.
Packaging technology for metal containers.
Problems of metal packaging in international distribution.
Specialist in material specifications, coatings, Food Safety regulations, Migrations…
Technical assistance to customers and packers.
General advisor for metal packaging.
Pioneer in the use of vision equipment for sealing quality.
He now joins Mundolatas as a consultant to bring his 26 years of experience in 3pc to the table.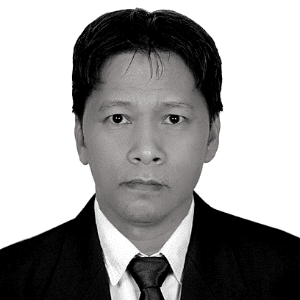 Edwin Magno
He is a mechanical engineer and started his professional career in can manufacturing at Alwatania CMC Co. in 2000 in Riyadh Kingdom of Saudi Arabia (the only can manufacturing plant in Riyadh), here he specialized in 3Pc can manufacturing where he gained high knowledge in full line process, modern coil slitting machines, coating, multicolor printers, high speed fully automatic body and manufacturing equipment, in-house design and prepress section, quality control laboratory with the most sophisticated equipment.
He retired from CMC in 2015 and then I started at UEPN United Expertise in 2017 in Saudi Arabia.
Edwin's strengths:
Complete 3 pc process. production line
Quality engineering procedure.
Knowledge in autocad design to be able to manufacture parts.
Now he joins Mundolatas as a consultant to bring his 19 years of exclusive experience in 3-piece packaging.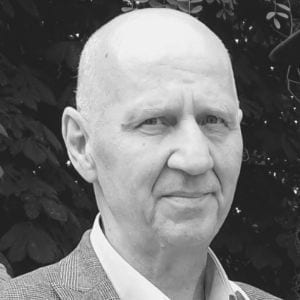 BRONISLAW RUKAT
He is an engineer oriented to the design of new products, since 1998 he is working in different companies as a designer of new products and new processes, he has worked in Meltog designing machinery and being responsible for certain projects, later he was in Denso, Shipley where he worked within a multidisciplinary team as responsible for the design, development and implementation of custom machinery designs, thermal systems, turbochargers etc.
Later he worked at Stelram for BMW, Infiniti where he continued to acquire working methods and diversify his experience.
Eventually working at CArnaud MetalBox Engineering LTD (Crown Packaging PLC) he developed as a specialist in container and closure manufacturing/developing new products. Development of new products, reduction of changeover times, implementation of diagnostic systems, implementation of preventive maintenance, Industry 4.0. was present in all types of packaging such as Aluminium/steel, beverage/food cans. Specialist in body construction for 2pc packaging, important parameters, process, tooling, mechanisms – troubleshooting, can quality and important configurations, using finite element analysis (FEA) control for development, He highlighted his specific expertise in all types of two piece bodymakers, standun, stolle, slac, bm5000 carnaudmetalbox and all other high speed presses, also in three piece bodymakers Meltog and others, as well as Necking, varnish spraying machines, deep drawing presses and some decorating aspects.
Achievements/patents for our sector such as:
GB2552533B – Radial Displacement Monitor – GB grant
GB2552530B9- Ram Alignment for Can Body Builder – GB Grant
GB2561859B- Can Base Forming – GB Grant
GB2552528B- Modular Bodymaker for cans – GB Grant
GB2552528B- Redrawn Sleeve Set – GB Grant
Bronislaw's strengths:
Design and Development Finite Element Analysis Introduction of IO-Link
Project management Project risk analysis 3D modelling
Process improvement EC regulations in practice Problem solving
Pneumatic applications Lean Manufacturing Electrical knowledge
Hydraulic applications Kaizen philosophy Implementation Factory 4.0
BEng 1st (Hons)
Specialist: Autodesk Inventor 2017 / Siemens NX 7.5-11 / Autodesk AutoCAD 2016 / Ms Office / Adobe / PLM / IoT
Now he joins Mundolatas as a consultant to bring his 38 years of experience in general mechanics, design/development and metal packaging specialties.
materials, coatings, food safety regulations, migration…
Technical assistance to customers and packers.
General advisor for metal packaging.
Pioneer in the use of vision equipment for sealing quality.
He now joins Mundolatas as a consultant to bring his 26 years of experience in 3pc to the table.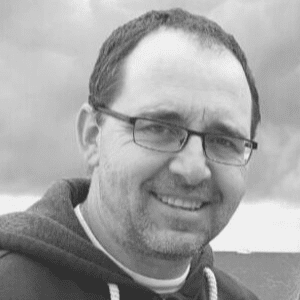 DEJAN SANJE
In his academic career he specialized in analytical techniques of finite element analysis (FEA) of various production processes, in particular sheet metal forming. He continued his work at the Saturnus factory, then became part of the Vogel & Noot group, now Silgan, as an R&D specialist, focusing on new product developments and design and optimisation of production lines in the production segments of 2-piece bowl-shaped cans, cosmetic cans and easy-open cans. He was responsible for the areas of R&D&I, new technology procedures, investments and maintenance. As team leader, worked on projects involving complete implementation of new products in the production process, tooling design, manufacturing and troubleshooting, quality control procedures, investments and cost saving projects, preventive/corrective maintenance procedures. Led a group project to implement new film laminate materials in a regular production process, connecting material suppliers in the fields of food and general line products.
Dejan's strengths:
New product development: new product design, production line and tooling design, implementation and production start-up.
2-piece cosmetic and bowl-shaped can manufacturing technology, complete production line design and optimization.
Material specification and proper definition of product materials (chrome steel, tinplate, aluminum) and their optimization techniques, gauging.
New laminated materials for food products (non-sterilization and sterilization products) and general line components.
Tool design, material specification and tolerances, troubleshooting, production line machinery and tool maintenance procedures.
Dejan Saje joins the multidisciplinary team of Mundolatas as a consultant to bring his 18 years of exclusive experience in metal packaging.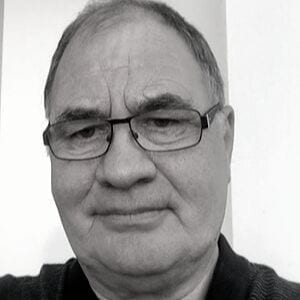 COLIN JOHNSON
Packaging Decoration since 1970 – Present
My career in packaging decoration began at Metal Box Co Ltd as a craft apprentice, obtaining the Advanced Certificate in Craftsmanship at the London College of Printing 1973.
I became a shift supervisor at Lawson Mardon, then later a Print Administrator for ten years. During this time I obtained a Diploma in Industrial Management at the University of Derby. I spent six years at LTG working on the new single grip technology 1999-2007, working as a print demonstrator. From there he became Group Print Manager for Kian Joo Can, Malaysia. From there he moved to work for Crown, Toronto, as a print manager. He also managed Emballator UK and Visy Foods, Melbourne, Australia,…
In between management positions, I work as a freelancer on metal decorating projects, mostly new machine installations where training and line efficiency is required. Currently working for Gruppo Asa on the new 9-colour press.
Colin's strengths:
Worked on alternative screening techniques. Six colors and seven colors.
Develop continuous improvement techniques.
Working together with Fujifilm in digital metal printing.
I developed the use of UV varnish in different companies.
Extensive experience in optimising coating machines to maximise performance.
Colin Johnson joins the multidisciplinary team of Mundolatas as a consultant to bring his 49 years of exclusive experience in metal packaging.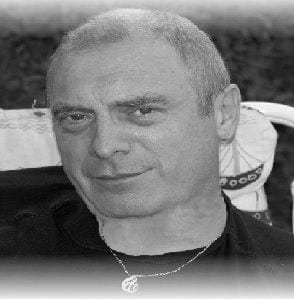 JEAN FRANÇOIS
Jean Françoisbegan his packaging career in 1980 at FEREMBAL (IMPRESS, ARDAGH).
After 5 years of training and internships in all the departments of the company (manufacturing of containers and lids, varnishing, lithography, training crimping SOMME, FERRUM, FMC; ANGELUS and others, after-sales service, Technical Center for the preservation of the food product of Paris CTCPA) he joined the technical customer service and was appointed manager of the sector for customers.
Intervened with various customers for troubleshooting, press training, commissioning of new machines, production lines, new factory installations or processing of claims.
In August 1994, recruited by MIVISA for the position of European After Sales Service Manager.
Intervened in many countries for customer support, organization of seminars in the food trade, installation of new food processing factories, production of empty packaging.
(Europe, Africa, South America, etc.)
Jean's strengths:
Expert in crimping machines of all brands: troubleshooting installation problems, new tooling studies or commissioning of new machines.
Twist off" jar lids.
Advice on the creation of new lines or new factories.
Crimp (closure) training at all levels (all container formats and shaped containers)
Now he joins MUNDOLATAS as a consultant to provide customers with his 35 years of experience.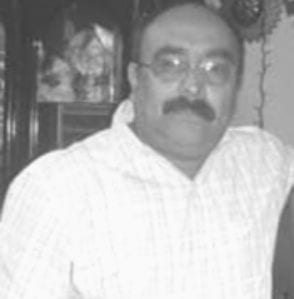 J. Carlos Aranda
He is a mechanical engineer, he started his professional career at Encar Industries in the maintenance department servicing the production lines and measurement adjustments from 1980 to 1984. Later I worked in Envases Cilíndricos Nacionales, I collaborated in the supervision of the lines of production giving technical service like adjustment change of measures from shears to packing in the dates 1984-1989, later I was in Envases avanzados like Boss of maintenance, In this company the change of body-maker machines (lead tin) to electro welding machines Soudronic and Fael and start up of double closing machines Angelus 29P 50P 60P 120P working different formats such as Ø66, Ø83, Ø99 and Ø153mm with productions up to 600 cans/minute from 1990 to 2000.
Later he was hired by Botemex (Jumex) where he worked as a mechanical technician of production lines performing adjustment and tuning of the machines for the production of 600 containers per minute in the 10 production lines Ø45, Ø66, Ø83, Ø99 and Ø153, then signed for Envases del Altiplano as Head of Maintenance, 3 production lines were assembled for triple seal painting containers from die-cutting to packaging, we advised on the purchase of machinery in Europe as Soudronic, die-cutting presses, gumming machines, Angelus double sealers… from 2007 to 2017.
I am currently providing consulting and service to small companies that manufacture three-piece cylindrical containers made of sheet metal and cast iron.
Juan Carlos' strengths:
Soudronic and Fael welding machine technician
Specialist in seaming machines
Duplex shears
General assembly of double-locking production line.
Advice on the purchase of machinery for the manufacture of tinplate containers.
Now he joins Mundolatas as a consultant to bring his 40 years of experience in general mechanics, design/development and metal packaging specialties.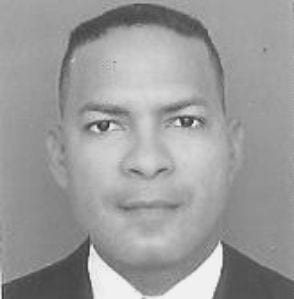 Alvaro Gomez
Electronic Engineer, Coordinator of Mechanical Maintenance and expert technician in adjustments and cuts for the manufacturing of two-piece medium-drawing containers and oval containers with their lid.
He began his professional career in 1991 as a mechanic of American Can Company machinery for the manufacture of 307 x 110,5 containers while working on machine tools such as horizontal lathe and Universal milling machine, since his high school studies were technical with specialization in lathe-milling and he was educated throughout his career in technical drawing with Caballera perspective.
In the years 1995 and 1996, Seatech International hires Seatech International, punching technologies for the manufacture of two-piece and oval containers; German manufacturing machines of the brand Alfons-Haar of References CNC-DF PV 40 in first operation and RT PV 40 in second and third operation, hybrid machines for its combination of electric-electronic, pneumatic and hydraulic.
There were many inter-company courses and others that he had to do to improve his profile, such as Holasa for training in tinplate, SENA for Matriceria, Hydraulics and pneumatics and personal studies of languages.
Thanks to his studies in English he continued to advance and so in 2008 after demonstrating his discipline and facility to solve production problems he was promoted to the position of Maintenance Coordinator of four automatic production lines with the agreement that he studied Mechanical Engineering.
He was immersed in a large project of thickness reduction from 0.16 to 0.14 mm where the gains in the reduction of tinplate would be reflected, the design of containers with beading was carried out in North America and all the scaled tests of adjustment and assembly were under his domain in Colombia.
I left Seatech International in 2014, after finishing my undergraduate studies in engineering in 2012 and graduated in 2013.
It was 22 years of experience that today present him as a manufacturer of cans, after working in several companies exercising engineering and maintenance as is the case of Phoenix Packaging Caribe.
Álvaro's strengths:
Expert in Maticeria Adjustments for Two-Piece Packaging
Mastering of measuring elements
Excellent production troubleshooter
Internal Quality Auditor
Proficiency in the area of mechanical maintenance
Plan Interpretation
Álvaro gomez joins the multidisciplinary team of mundolatas as a consultant to bring his 29 years of experience in metal packaging.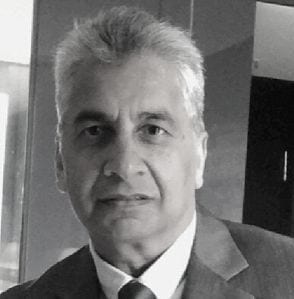 FAISAL HASHMI
Dedicated and driven senior manager with over 31 years of experience in successfully managing international can coatings businesses.
I work for one of the largest Fortune 500 companies in the world, PPG Industries. PPG is the world's largest manufacturer and supplier of coatings.
He started his career in the UK for several years and was seconded to Saudi Arabia for 10 years to grow and manage the Packaging Coatings business in the Middle East region.
Made a series of large financial investments in manufacturing plants and equipment to expand the business portfolio. Today, it is a leading supplier of coatings in the region.
Due to expanding business needs, I was transferred from Saudi Arabia to the United Arab Emirates to increase the role in business development and management. I spent another 16 years in the region, which also included covering North Africa and surrounding countries.
During this time, it expanded and relocated production facilities several times to meet growing business needs.
I also manage joint ventures (JV) with local shareholders and multi-million dollar asset books.
Management and direction of operational, technical and commercial teams. He managed and directed diverse cultures and personalities of the region.
I am proactive in presenting ideas, creating and executing innovative strategies to support business decision making and achieve overall objectives.
He is an effective negotiator and influencer, adept at relating directly with customers and suppliers using excellent communication and interpersonal skills.
Analytical and methodical thinker with the ability to solve complex problems and manage all aspects of business management.
Creative and disciplined with impeccable attention to detail and natural commercial awareness.
Faisal's strengths:
Extensive knowledge of 3p and 2p packaging coatings in all segments, including
– Beverages (Bodies and EOE)
– FAGL
– Monobloc aerosol
– Tubes
– Closures
Extensive product knowledge for each Packaging Coatings segment
Execution of P/L responsibility
Joint Venture Management
Contract Negotiation
Strategy development
Business Development
Contract Management
CEO / owner level liaison
Business Analysis
Continuous improvement
Team management and motivation
Multilingual and understanding of local culture and customs.
Proactively making a significant contribution to the negotiation and finalization of several multi-million dollar deals
Introduction and marketing of key products successfully valuing millions.
Develop new business opportunities and acquire high value business by attending networking events with key players around the world.
Develop and maintain relationships with suppliers, continually negotiating on price, quantity, lead times and delivery.
Successfully manage and retain teams of diverse cultures and personalities in the region.
Now he joins Mundolatas as a consultant to bring his 31 years of experience in coatings for 2pc and 3pc metal packaging.