MACHINERY AND TOOLS ALQUIBLA SLL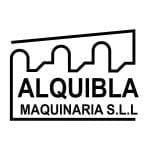 Nombre del negocio:
MACHINERY AND TOOLS ALQUIBLA SLL
Descripción:
Machinery and Tools Alquibla has specialized in the manufacture of elements designed accoding to the needs of the customer.
Our main objetive is: "Achieve the greatest satisfaction of our customers"
For that objetive we have:
– Technical Design Office with management and traceability of all of our jobs.
– CAD/CAM systems for our CNC machines.
– Metrology equipment for dimensional verification according to adjustments.
– The accumulated experience of our professionals.
Our machines:
¼ club can lid curling machine (for steel and aluminium lids).
Double curling-liner machine (for ¼ club steel and aluminium lids).
Automatic lid press (for rounded and shape lids).
Shape lids pre-curling machine
Can testing machine.
Rounded lid curler machine.
Roller coater for welded cans
Our tools:
Scroll cutting die shoe.
Lid beading toolset
Support ring
Lid curling toolset
Technical plastic welding wheels.
Tapered bushing transfer box.
Lid conveyor belts
Press cranckshaft
Press connecting rod
Seaming machine toolset
Can opener blade and holder.
Vertical curling machine toolset
Send Message to listing owner