AUTOREMA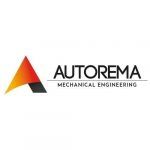 Nombre del negocio:
AUTOREMA
Descripción:
Autorema is a company of mechanical engineering applied to the can-making industry.
We are specialized in machinery for handling metal containers and lids:
Palletizers for cans
Palletizers for lids
Robotic applications
Balancers / buffers for lids
Baggers and wrappers for lids (plastic or paper)
Debaggers for packets of lids
Cartoning machinery
Lids feeders
Cleaning systems
All kind of conveyors for handling cans and lids
Complete turnkey projects for handling metal cans and lids.
We believe that our more than 30 years of experience in the field of the canmaking, as well as our strategic geographical location – less than 20km from some of the world's most important can makers – allow us to provide many solutions for handling metal cans and their parts.
Autorema has a team of over 70 people among which there are 10 engineers and over 40 mechanical and electrical technicians which are trained to serve the needs customers have all over the world. Such design strength allows us to develop solutions that are on the cutting edge of technology. The many patents we hold for more than 20 years are proof of this.
Principles such as continuous improvement, LEAN methodologies, 4.0 Industry and support for sustainable development are what define the company policy.
We invite you to visit our website www.AUTOREMA.com where you can see a wide range of solutions related to the handling of metal containers and process automation.
We are delighted to be able to put the Autorema mechanism at your disposal which has been perfecting itself for more than 30 years.
Send Message to listing owner